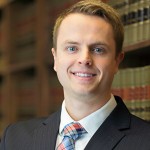 In a prior post titled What Type of Claims May be Brought Under Minnesota's Construction Defect Warranty Statute, we discussed the types of statutory construction defect warranties that protect homeowners from shoddy building or remodeling and the notice requirements that homeowners must provide to their builders. We also reviewed several exclusions that serve to shield contractors from claims not covered under the construction defect statute.
In the second part of this construction law blog series, we look at what may, and in some cases must, happen before a lawsuit. Often times when things go wrong in construction and relationships sour, the knee-jerk reaction is to say "let's sue." This is not encouraged under the statutory framework set out in Minn. Stat. § 327A. After the homeowner provides written notice of the defect to the builder, the statute first promotes resolution between the parties. If that fails, it may require that the parties engage in mediation.
Builder's Opportunity to Inspect and Make an Offer to Repair
As noted above and in our prior blog, homeowners must first give their builder or remodeler notice of the alleged defect. Minn. Stat. § 327A.03(a). After notice is given, the builder has 30 days to inspect the purported defects. Minn. Stat. § 327A.02, subd. 4. Then, following the builder's inspection, they should provide the homeowner a written offer to repair the defects within 15 days after the inspection occurrs. Minn. Stat. § 327A.02, subd. 5.
The obvious incentive to this mandatory inspection process is that the builder and homeowner can work out their disagreement between themselves. Often times, this is what happens. Builders take pride in their work and want their clients to be happy. Homeowners can have close relationships with their builders and often prefer to resolve their complaints without a lawsuit.
Home Warranty Dispute Resolution Process
Sometimes parties are unable to resolve the construction defect claims despite going through the builder's inspection and subsequent offer to repair. Perhaps the builder denies liability or the homeowner feels that the written offer to repair will not adequately remedy the issue. When this happens, the parties are diverted to statutory mediation known as the Home Warranty Dispute Resolution process. Minn. Stat. § 327A.051.
Either party may apply to the Department of Labor and Industry to start the pre-suit mediation process. Following the selection of a neutral mediator by the parties, each party will have an opportunity to present its case to the mediator who will then issue a written nonbinding determination of the claims. Even though the mediator's decision is not determinative of the dispute, parties often use the decision as a benchmark for the strength of their case and defenses. Quite frequently, the statutory mediation process leads to successful settlement.
Starting the Lawsuit
If the parties fail to reach resolution of their construction defect dispute after completing the Home Warranty Dispute Resolution process, a lawsuit may be commenced. Though some suits are inevitable, there are many advantages to resolving a dispute before filing an action. The high cost of litigation acts as a motivator for early settlement for both homeowners and builders (or their insurance carrier). The statutory procedures described above are meant to promote resolution without court intervention.
If you are a homeowner and believe that your builder or remodeler violated the construction defect warranty statutes found in Section 327A, or you are a builder accused of such defects, it is important that you consult an attorney early on to ensure that required statutory procedures are followed and to avoid botched deadlines for taking action.
This post was created by Christopher Boline, a commercial and real estate litigator at Dudley and Smith, P.A. Mr. Boline has represented contractors and homeowners in a variety real estate matters. If you have questions about construction law, please contact Mr. Boline at 651-291-1717 or by email at cboline@dudleyandsmith.com. Dudley and Smith, P.A. is a full service law firm with offices in St. Paul, Bloomington, Burnsville, Chanhassen, White Bear Lake, and Woodbury.
The law is continually evolving and Dudley and Smith, P.A.'s blog posts should not be relied upon as legal advice, nor construed as a form of attorney-client relationship. Postings are for informational purposes and are not solicitations, legal advice, or tax advice. A viewer of Dudley and Smith, P.A.'s blog should not rely upon any information in the blog without seeking legal counsel.