New home construction and the remodeling of a home are often some of the largest decisions homeowners make. More often than not, buying a new home is the biggest purchase a person will make in their life. Picking out a builder or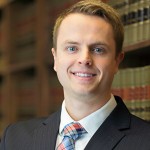 contractor is an exciting process, and fortunately, Minnesota is home to a reputable and well-established construction industry. Most of the time, new construction and remodeling projects end up being beneficial for all parties involved. However, contractors and subcontractors are fallible, and in some cases, things can go wrong. When they do, it is important for homeowners and contractors to know their rights and remedies.
Minnesota has a statute that provides specific warranties for homeowners against defective construction and home improvements. The statute also protects contractors in that it restricts the types of claims that may be brought by homeowners and limits the time in which a homeowner may bring a construction defect claim under Minnesota Statutes, Section 327A. In this first entry of a multi-part blog on construction defect claims, we will discuss the types of protection afforded homeowners under the statute.
New Home Construction Warranties
When purchasing a new home, the buyer can feel secure in knowing that there statutory warranties guaranteeing the quality of the construction in addition to any contractual obligations set forth in the construction agreement.
First, there is a one-year warranty that covers faulty workmanship and defective materials due to noncompliance with building standards. This is the broadest of the warranties but it also runs for the shortest period of time. Next, there is a two-year warranty providing that the home shall be free from defects caused by faulty installation of plumbing, electrical, heating, and cooling systems due to noncompliance with building standards. Third, the statute affords a new home buyer a ten-year protection warranting that the home shall be free from major construction defects due to noncompliance with building standards. Major construction defects means actual damage to the load-bearing portion of the home. Minn. Stat. § 327A.02, subd. 1.
The one, two, and ten-year warranties begin to run on the "warranty date" as defined in Section 327A. The "warranty date" is the earlier of (i) the date of the initial purchaser's occupancy, or (ii) the date on which the initial purchaser takes legal or equitable title to the home. Minn. Stat. § 327A.01, subd. 8.
Home Improvement Warranties
For remodeling projects, the home improvement warranties parallel the new construction warranty statute. There is a one-year warranty for "faulty workmanship and defective materials," a two-year warranty for plumbing, electrical, heating, or cooling systems, and a ten-year warranty for major construction defects as defined above.
The home improvement warranties do not extend to "appurtenant recreational facilities, detached garages, driveways, walkways, patios, boundary walls, retaining walls not necessary for the structural stability of the building, landscaping, fences, nonpermanent construction materials, off-site improvements, and all other similar items." Minn. Stat. § 327A.01, subd. 9. Essentially, the statute is concerned with providing protections to remodeling of the home rather than external projects such as patio installations.
The home improvement warranties begin to run on the date that the home improvement work is completed. Minn. Stat. § 327A.01, subd. 8.
Notice to Contractor
The homeowner must provide notice of the construction defect in writing to their contractor within six (6) months from when the homeowner "discovers or should have discovered the loss or damage." The written requirement is loosened if the homeowner can prove that although they failed to provide notice in writing, the contractor had "actual notice of the loss or damage." Minn. Stat. § 327A.03(a).
Given the short time period within which a homeowner must provide written notice to their contractor, it is important to act promptly when something goes wrong. Likewise, contractors may often avoid litigation or construction defect claims if they are responsive to homeowner questions complaints. If there is a legitimate defect, which may fall on the shoulders of the subcontractors, contractors often prefer to address the issue without filing a claim with their insurer. In the case of new home construction, many builders have good relationships with home buyers and they will check-in with the homeowner during the first year of occupancy. Even if a builder does not have a scheduled walkthrough, homeowners are wise to keep a written punch list of items they would like addressed.
This post was created by Christopher Boline, a commercial and real estate litigator at Dudley and Smith, P.A. Mr. Boline has represented contractors and homeowners in a variety real estate matters. If you have questions about construction law, please contact Mr. Boline at 651-291-1717 or by email at cboline@dudleyandsmith.com. Dudley and Smith, P.A. is a full service law firm with offices in St. Paul, Bloomington, Burnsville, Chanhassen, White Bear Lake, and Woodbury.
The law is continually evolving and Dudley and Smith, P.A.'s blog posts should not be relied upon as legal advice, nor construed as a form of attorney-client relationship. Postings are for informational purposes and are not solicitations, legal advice, or tax advice. A viewer of Dudley and Smith, P.A.'s blog should not rely upon any information in the blog without seeking legal counsel.