One of the most complex and challenging types of divorces from a financial perspective is a divorce involving a farm. There are three financial categories of farms: (1) the productive farm; (2) the marginal farm; and (3) the hobby farm.
The productive farm generates enough income to pay for all farm related expenses and the normal and necessary family living expenses. The farm may or may not be supplemented with a job off of the farm. Often what makes a farm divorce difficult is properly valuing various assets. For example, crops that are still in the field should often not be valued, as the value is speculative. However, crops already in the bin will have a specific market value on a certain date. Another example is that the value of livestock often depends on the purpose of the livestock, and as a result dairy cattle are valued differently than feeder cattle or hogs. Each party will often hire their own appraiser to provide a valuation of the various farm assets. The timing of the valuation is also important, and is something that can greatly affect the overall case.
Farmers will also often ask about land that they own, their home, and other physical buildings such as sheds, barns, and grain bins. One avenue to explore is to ask how the property was obtained and how was it used. Was the property gifted by the parents of one of the spouses? Was the property purchased before or after the marriage? Was the property purchased at full market value, or at a discount for some reason? Answers to these questions can all affect the value, and require the guidance of an experienced attorney.
Once assets and debts are properly valued, the next step is the process of dividing them. In Minnesota, assets and debts are divided equitably. Notably, equitably and equally are not the same. Other factors that may come into play when division of assets and debts are considered are whether both spouses are employed by the farm, the vocational skills of the spouse who will ultimately not be staying on the farm, and several other factors.
Farmers often worry that the financial stress of a divorce and the division of assets may cripple or even close their farm. While this is certainly a valid concern, every farmer's situation is different. It is best to speak with an experienced attorney as well as trusted financial professional.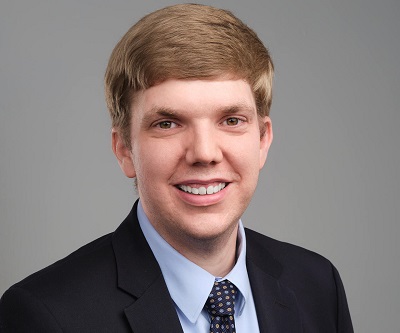 This post was created by Steve Halloran, a family law attorney at Dudley and Smith, P.A. If you have questions, please contact Steve Halloran at 651-291-1717. Dudley and Smith, P.A. is a full-service law firm with offices in Mendota Heights, Blaine, Bloomington, Burnsville, Eagan, Eden Prairie, White Bear Lake, and Woodbury. The law is continually evolving and Dudley and Smith, P.A.'s blog posts should not be relied upon as legal advice, nor construed as a form of attorney-client relationship. Postings are for informational purposes and are not solicitations, legal advice, or tax advice. A viewer of Dudley and Smith, P.A.'s blog should not rely upon any information in the blog without seeking legal counsel.