Minnesota Workers' Compensation Lawyer
Workplace injuries happen more often than you may think. In 2010 there were an estimated of 76,700 non-fatal workplace injuries and illnesses in Minnesota's private industry and public sector.  According to the Survey of Occupational Injuries and illnesses, that equates to 3.9 injuries or illnesses per 100 full-time workers.  Dudley and Smith, P.A. is a Minnesota personal injury law firm representing clients injured in the workplace.  Whether you are dealing with a serious accident or suffering from long-term injury, we can help you battle for adequate workers' compensation and ensure your rights as an employee are adequately protected.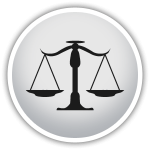 Know your Rights as an Employee
If you have been injured at the workplace, you may be entitled to certain benefits and compensation through the Workers' Compensation Laws. This may include:
A portion of your income
Medical expenses related to the treatment of your injury. This may include medical equipment, surgery, medication, and therapy sessions
Spousal and dependent benefits if the work injury results in fatality
Permanent impairment benefits
Vocational rehabilitation services if you are unable to work in your current position and may need to train for a new career
If you are injured on the job, your first step should be to report the injury to a supervisor or human resources department.  After that, contacting a workers' compensation attorney is the best way to protect your rights as an injured employee.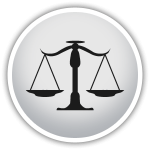 Minnesota Workplace Injury Attorneys
Workplace injuries impact all parts of the body. Some of the most common injuries in the workplace include:
Injuries sustained due to road accidents
Construction site accidents
Falls from high areas
Heavy-duty machinery accidents and rollovers
Eye and ear disfigurement
Strains, sprains and permanent pain to the back, neck, spine, and shoulders
Paralysis and permanent disability
Slips and falls
Electrical shocks
Toxic chemicals and asbestos cases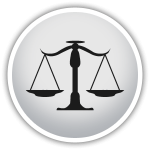 Workers' Compensation Denial Claims
There are a lot of problems surrounding workers' compensation claims. In many instances, you may not be compensated properly for your losses. In other instances, you may feel that your employer is retaliating or harassing you back into the workplace. Dudley and Smith, P.A. can provide you with workers' compensation claim assistance such as:
Filing a workers' compensation claim
Appealing a workers' compensation denial
Returning to work
Employee rights
Employment harassment, retaliation and unlawful firing after an injury
In the unfortunate event that you are injured at the workplace, speaking to our Minnesota workers' compensation attorney can help alleviate your stress and protect your financial security during this confusing time.  For additional basic information about workers' compensation in Minnesota, the Minnesota Department of Labor and Industry produces basic information for employee's on its website.