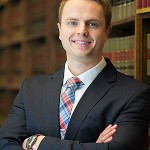 Quite often, people contact our office to ask what they can do to vacate, or get relief from a default civil judgment entered against them or their business. These calls occasionally involve a defendant who became aware of a default judgment entered against them with little or no prior notice. A plaintiff can obtain a default judgment when the defendant fails to respond to the summons and complaint. Therefore, the failure to answer is a "default."
Default judgment can occur for a variety of reasons. Perhaps the defendant moved and the plaintiff served the summons and complaint on the wrong person living at the defendant's old address. The defendant doesn't answer since they did not know about the lawsuit and the plaintiff goes to Court and obtains a default judgment. Sometimes, a party may receive the summons and complaint and there will be a miscommunication with their attorney. The complaint goes unanswered and the plaintiff files a motion for default judgment which the Court grants.
In this post, we will briefly explain when a defendant may ask the Court to vacate a judgment to have the case reopened and litigated on the merits. It is important to note that this article will only address relief from judgments in Minnesota state district court. Different rules apply for conciliation court (small claims) and federal court.
What Does the Party Moving to Vacate Judgment Need to Show the Court?
The proper procedure to get relief from a judgment (appeals or other post-trial motions aside) is to file a motion to vacate judgment pursuant to Rule 60.02 of the Minnesota Rules of Civil Procedure. Rule 60 provides several grounds to file a motion to vacate judgment but we will focus on Rule 60.02. The grounds to vacate judgment include the following:
The judgment was entered as a result of mistake, inadvertence, surprise, or excusable neglect;
New evidence was discovered that could not have been reasonably discovered previously;
Fraud, misrepresentation, or other misconduct;
The judgment is void; and
"Any other reason justifying relief" from the judgment (aka, the "catch all").
Once you have established a ground for relief from judgment under (1) above for mistake, inadvertence, surprise, or excusable neglect, the moving party will have to show four elements as established in the 1964 Minnesota case Finden v. Klaas, 268 Minn. 268, 128 N.W.2d 748 (1964). The four Finden factors call for a party to show (1) a reasonable case on the merits; (2) a reasonable excuse for failure to act; (3) they acted with due diligence after notice of the entry of judgment; and (4) no substantial prejudice to the opposing party if the motion to vacate is granted.
Factor 1: Reasonable Case (Defense) on the Merits.
Under the first Finden factor, the party seeking relief from a judgment must argue that they have a legitimate defense to the plaintiff's case. The Minnesota Court of Appeals has held that the defendant must show a "debatably meritorious defense." Northland Temporaries, Inc. v. Turpin, 744 N.W.2d 398, 403 (Minn. Ct. App. 2008). This means that the defendant does not have to necessarily prove their defense like they would at trial, but they must bring more to court than a bare assertion of a defense without supporting grounds.
Factor 2: Reasonable Excuse for Failure to Act.
The second Finden factor requires the moving party to present a reasonable excuse for its failure to respond to or answer the summons and complaint. In general, courts will not allow a party to claim they didn't know they had to answer the complaint. However, the nature of the parties involved and the complexity of the issues in the case may come into play in the Court's analysis.
In several recent Minnesota appellate cases, the issue has arisen as to whether the neglect or mistake by a defendant's attorney may justify vacating a judgment. Specifically, under a recently enacted rule requiring plaintiffs to file a lawsuit with the Court within 1 year from the date they serve the summons and complaint on the defendant, plaintiffs have argued that they should not be penalized for their attorney's "mistake" in failing to file the case because the attorney didn't keep up to date with the rule change. (see Minn. R. Civ. P. 5.04(a); Cole v. Wutzke, 868 N.W.2d 925 (Minn. Ct. App. 2015), review granted (Minn. Nov.17, 2015).
Factor 3: Defendant Acted with Due Diligence after Entry of Judgment.
The third Finden factor calls for prompt action by the defendant after the entry of judgment. Under Rule 60.02, a defendant claiming that judgment was entered as a result of mistake, inadvertence, surprise, or excusable neglect must file their motion to vacate judgment within one year from the date judgment is entered. However, if a party waits 364 days before bringing a motion for relief from judgment, a Court will not look favorably upon that delay. Minnesota appellate courts have held that filing a motion to vacate within 3 months of the entry of the default judgment "is due diligence." Kemmerer v. State Farm Ins. Cos., 513 N.W.2d 838, 841 (Minn.App.1994); Imperial Premium Fin., Inc. v. GK Cab Co., 603 N.W.2d 853, 858 (Minn. Ct. App. 2000). The lesson learned is that the sooner you act upon discovery of the judgment, the stronger argument you can present showing due diligence.
Factor 4: No Substantial Prejudice to Opposing Party if Judgment Vacated.
Lastly, if the judgment is to be vacated, there must be no substantial prejudice to the party that originally obtained default judgment. When a judgment is vacated, the case is re-opened and the matter is litigated in full. Therefore, every time a motion to vacate is granted, there will be a delay and cost to litigate the matter. Minnesota courts have found that "when the only prejudicial effect of vacating a judgment is additional expense and delay, 'substantial prejudice of the kind necessary to keep a judgment from being reopened does not exist.'" Black v. Rimmer, 700 N.W.2d 521, 528 (Minn. Ct. App. 2005). What constitutes "substantial prejudice" is obviously subject to a level of judicial interpretation on a case-by-case basis.
Though Courts tend to prefer that cases are decided on their merits rather than by default, a party seeking to have a judgment vacated must present sufficient legal grounds to justify relief from the judgment under Rule 60 of the Minnesota Rules of Civil Procedure. Motions to vacate judgment are very fact intensive and it is important that all Finden factors are addressed.
This post was created by Christopher Boline, a commercial litigator at Dudley and Smith, P.A. Mr. Boline has represented individuals and businesses in Minnesota state district court. If you have questions about your case, please contact Mr. Boline at 651-291-1717 or by email at cboline@dudleyandsmith.com. Dudley and Smith, P.A. is a full service law firm with offices in St. Paul, Bloomington, Burnsville, Chanhassen, White Bear Lake, and Woodbury.
The law is continually evolving and Dudley and Smith, P.A.'s blog posts should not be relied upon as legal advice, nor construed as a form of attorney-client relationship. Postings are for informational purposes and are not solicitations, legal advice, or tax advice. A viewer of Dudley and Smith, P.A.'s blog should not rely upon any information in the blog without seeking legal counsel.