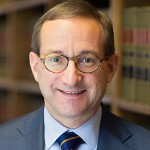 Question: Have you either purchased or sold a home in which there is an issue about the condition about property?  It is not uncommon for an issue of undisclosed defects in the condition of the property to arise.
Minnesota law generally requires a seller of residential real property to make a written disclosure to a prospective buyer of all material facts of which the seller is aware that could adversely affect an ordinary buyer's use and enjoyment of the property, or any intended use of the property of which the seller is aware. Minn. Stat. Sec. 513.55. Usually there is a "Seller's Property Disclosure Statement" that is used to provide detailed information about the condition of the property.
A seller who fails to make a disclosure of the required information and who was aware of material facts pertaining to the property is liable to the owner.  If there has been a non-disclosure of information and the buyer has been harmed by the non-disclosure, the buyer may bring a civil action and recover money damages and other equitable relief as determined by the court.
Generally, legal action must be started within two years after the date the buyers closed on the purchase of the property.  Where the parties have entered into an agreement to arbitrate disputes about material facts affecting the use or enjoyment of the property, the arbitration agreement may also limit the time frame in which a demand for arbitration is filed.  In some cases of fraud, a court or arbitrator may extend the period of time in which an action or arbitration demand is made.
Attorney Steven Opheim successfully obtained an arbitration award for buyers who purchased a home in which the sellers of the property did not disclose certain defective conditions about the foundation.  After a rainstorm in which water intruded the basement, the buyers filed a demand for arbitration based upon the purchase agreement.  Through Mr. Opheim's advocacy and the use of expert witnesses, the arbitrator found the sellers committed fraud by failing to disclose known defective conditions of the property and awarded the buyers money damages.
If you have recently purchased a home in which the seller failed to disclose conditions of the property or you have sold a home in which the buyer alleges you did not properly disclose the condition of the property, please contact Steven Opheim to discuss your case.
The law is continually evolving and Dudley and Smith, P.A.'s blog posts should not be relied upon as legal advice, nor construed as a form of attorney-client relationship. Postings are for informational purposes and are not solicitations, legal advice, or tax advice. A viewer of Dudley and Smith, P.A.'s blog should not rely upon any information in the blog without seeking legal counsel.
April 29, 2016