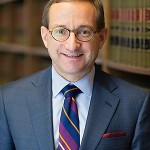 Minnesota law provides procedures that lenders must follow to foreclose a mortgages on real estate, and the law also provides rights and opportunities for property owners and homeowners facing foreclosure to save their property.
Minnesota law was changed this past legislative session concerning the mortgage foreclosure process.  These changes include 1) the effect of a cancellation of a foreclosure sale and a later reinstatement of the foreclosure sale after a borrower has postponed a foreclosure sale; 2) the obligation of a mortgage company to provide the borrower with a loan reinstatement quote within a specified time; and 3) clarification of how a foreclosing lender may select an appropriate legal newspaper for publishing a foreclosure notice.  Minnesota law provides certain rights to borrowers facing the foreclosure of the mortgage on their property, but these rights are often of a specific period of time and must be timely exercised.
If you are facing the foreclosure of the mortgage on your house or other property, please contact us to discuss your case.  We practice law in these areas, and can explain your options to help you keep your house or to satisfy other objectives you may have.
This post was created by Steven C. Opheim, a commercial and business litigator at Dudley and Smith, P.A. Mr. Opheim has represented creditors and debtors in various foreclosure actions. If you have questions about the foreclosure process, please contact Mr. Opheim at 651-291-1717 or by email at sopheim@dudleyandsmith.com. Dudley and Smith, P.A. is a full service law firm with offices in St. Paul, Bloomington, Burnsville, Chanhassen, White Bear Lake, and Woodbury.
The law is continually evolving and Dudley and Smith, P.A.'s blog posts should not be relied upon as legal advice, nor construed as a form of attorney-client relationship. Postings are for informational purposes and are not solicitations, legal advice, or tax advice. A viewer of Dudley and Smith, P.A.'s blog should not rely upon any information in the blog without seeking legal counsel.