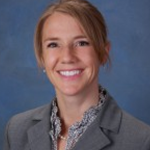 Domestic violence is a very difficult area in family law and one that gets a lot of attention in the media, whether against a spouse or against the children in a family.  Domestic violence is increasingly common in our society, both inside and outside of the marital relationship.  It not only impacts your home and family, but also influences child custody, spousal support and other issues in a potential family law case.
Allison J. Rapp Fredrickson, at Dudley & Smith, P.A. can help by providing client-centered legal assistance in these sensitive circumstances.  Contact our offices to schedule a consultation.  Victims often need to take immediate and drastic action to protect themselves and their loved ones.
What is domestic violence – is it always physical?
No, often times the abuse is a threat of physical violence or harm.  It can be emotional abuse, stalking, harassment, verbal abuse or forced or coerced sexual acts, or any combination of these types of abuse.  Abuse is defined in Minn. Stat. 518B.01, subd. 2.
How do I start the process of filing an Order for Protection?
To start the process, a Petition needs to be filed.  You need to be very specific in your allegations of abuse or threats or fear of abuse.  The Petition should include dates and details about any allegations and include the most recent events first.   At any future hearings, you may not bring up things that were not brought up in the original Petition, so you need to be sure to plead all allegations of abuse and remember dates, details and witnesses when filling out the Petition for Order for Protection.
What is the difference between an Order for Protection (OFP) and a Harassment Restraining Order (HRO)?
An Order for Protection is an action brought against a family or household member as defined by Minn. Stat. 518B.01, subd. 2(b).  It can include someone whom you have a child with or have a significant romantic relationship with.  It includes physical harm, injury or assault as well as the infliction of fear of imminent harm, injury or assault.  The definition is specific but actual harm does not need to be proven to qualify for an Order for Protection.  Once a petition for an OFP has been filed, the court will schedule a hearing within 14 days and the Respondent will have a chance to agree to the issuance of the restraining order or have an evidentiary hearing.  There is no filing fee for the filing of a Petition for an Order for Protection.
A Harassment Restraining Order is an order that is issued because of one's harassment of another.  Harassment is defined in layman's terms as one act of physical or sexual assault OR repeated, unwanted contact.  (Minn. Stat. 609.748).  There is a filing fee associated with the filing of a harassment restraining order but it can be brought against anyone that is harassing you, not just family or household members.  The filing fee is specified by County and can be waived if you qualify for a fee waiver.
What kinds of relief can you get at an Order for Protection hearing?
You can ask for custody of the children in the case, child support, temporary use of vehicles or occupancy of the homestead.  It is very important to fill out the Petition for Order for Protection properly so you ask the Judge for all of the things that you want while you decide what your next steps are.
What if you are afraid of your spouse and you want to file for divorce?
You should have a plan.  You should document all of the incidents of abuse or harassment.  Make sure to have a strong set of support people in your life as you face your abuser.  You should have copies of all of the important documents in your home and make sure you have alternate living arrangements.  And, contact an attorney or other trusted resource so that you know your legal rights.
What if I am served with an Order for Protection or Harassment Restraining Order?
It is very important to get legal representation.  You are under strict deadlines to respond and request a hearing or a longer term or permanent Order for Protection or Harassment Restraining Order can be granted.  It is very important to abide by the temporary order that was served upon you because violation of the temporary provisions is a crime.
How will my gun rights be affected by an OFP or HRO?
The 2014 Domestic Violence Firearm Act has been coined the firearms surrender act.  It is a new series of laws that went into effect on August 1, 2014.  When defendants are convicted of certain offenses or they are subject to Orders for Protection, they may be required to transfer or surrender their firearms.  The law is very specific on when and how the firearms must be transferred or surrendered.
The following are examples of situations in which firearms must be surrendered:
A domestic assault conviction – see Minn. Stat. 609.2242, subd. 3
Any stalking conviction – see Minn. Stat. 609.749, subd. 8
Certain Order for Protections or No Contact Orders with Children (See Minn. Stat. 518B.01, subd. 6 and Minn. Stat. 260C.201, subd. 3)
What is a firearm?
It seems like a simple question, but many defendants ask about hunting with bow and arrows and whether they are allowed to still hunt.  A firearm is defined by Minn. Stat. 97A.015(19), to include (a) pistols (2) long-guns (rifles) (3) a gun that discharges shot or a projectile by means of explosive, gas or compressed air.  There are different lengths of time that guns are to be surrendered for based on the specific case and its facts.
The full text of the act can be found here:  https://www.revisor.leg.state.mn.us/laws/?year=2014&type=0&doctype=Chapter&id=213
This blog post was drafted by Allison J. Rapp Fredrickson, a family law and criminal defense attorney at Dudley and Smith, P.A. If you have questions about these types of sensitive issues or have been served with a harassment restraining order or order for protection, please contact Ms. Fredrickson at 651-291-1717 or by email at afredrickson@dudleyandsmith.com.  Dudley and Smith, P.A. is a full service law firm with offices in St. Paul, Bloomington, Burnsville, Chanhassen, White Bear Lake and Woodbury.
The law is continually evolving and Dudley and Smith, P.A.'s blog posts should not be relied upon as legal advice, nor construed as a form of attorney-client relationship. Postings are for informational purposes and are not solicitations, legal advice, or tax advice. A viewer of Dudley and Smith, P.A.'s blog should not rely upon any information in the blog without seeking legal counsel.