Our law office has represented individuals who have been injured through no fault of their own for over 70 years. We do not have television advertisements or billboards; our clients are our advertisement. Most of our cases are settled with insurance companies or other parties. We are always well prepared before we start settlement negotiations which helps us receive the best settlements for our clients.
We understand you have been injured and it has altered your life physically and emotionally. We also understand you may not have worked with an attorney before and with that understanding we take each case with a great deal of care and compassion.
We review and accept cases in all area of Minnesota and Western Wisconsin, including, but not limited to, automobile crashes, watercraft and aircraft accidents, all-terrain vehicles accidents, slip, trip and fall accidents, school injuries, work related injuries, bicycle accidents, dog bites, dog fright (when the dog did not bite you but was so aggressive that it caused injury), dramshop claims, individuals injured by electrocution, burns, products harmful to individuals, and in the most terrible instances we represent families after a death of a loved one caused by negligence.
We have a very competent caring staff to assist you together with our attorneys. We have seven metro locations to service you. Our primary office is in Mendota Heights. We are an experienced law firm and offer free consultations and reviews of your case.
The following is a partial list of cases we have resolved in the past:
$1.5 million for an individual electrocuted by a downed powerline.
$500,000 for an individual injured when a semi-tractor trailer slammed into the rear-end of his vehicle.
$400,000 for a victim of carbon monoxide poisoning
$327,000 for the death of a 91-year-old driver in a motor vehicle accident
$300,000 for a driver injured when a farm tractor pulled out in front of her vehicle
$290,000 for a student injured in a parking lot during an extracurricular activity
$262,500 for the death of an individual when emergency help was delayed
$250,000 for the death of an individual under the care of a PCA
$250,000 for a teenage girl injured in a car crash
$230,000 for a couple injured in a car crash
$225,000 for the death of an individual covered by the Longshore and Harbor Worker's Compensation Act
$215,000 for the death of an individual who stopped on the side of the road, exited her vehicle and was hit by a vehicle passing by
$187,500 for a victim of assault at a hotel
$175,000 for an individual hurt when a dog ran out in front of her bicycle
$125,000 for an individual hurt when an employee at a grocery store opened a door and knocked him down
$95,000 for an individual who slipped and fell in a hotel shower
A confidential settlement related to a death in a nursing home related to COVID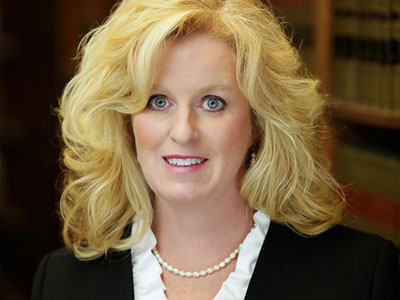 Dudley and Smith, P.A., has experienced personal injury attorney Katherine Brown Holmen who has dedicated her career to pursuing a variety of personal injury claims. If you have questions about pursuing a personal injury case, please contact Katherine at 651-291-1717. Dudley and Smith, P.A. is a full service law firm with offices in Blaine, Bloomington, Burnsville, Woodbury, Eagan, Eden Prairie, Roseville, Mendota Heights and White Bear Lake.