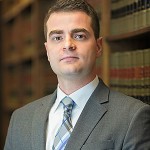 A loved one has died, and you know that a probate is needed, but where must that probate take place?
When a resident of Minnesota dies the proper venue for the probate proceeding is the county where the person was domiciled at the time of their death.[i] Under the law, a person was "domiciled" in a county when they were both physically present there, and intended the place to be home.[ii]
If the deceased person had only one house and no land in any other county, it is almost certain that the court in the county where that house is located is where you will initiate the probate. Determining venue is a bit more complex, however, if the deceased person owned multiple houses, or was living in an assisted living facility. In such a situation you should consider any actions or declarations made by the deceased person indicating which place they considered home.[iii] Some factors to consider are how frequently the deceased person was physically present at a place, the address listed on a driver's license, the address used to receive mail, and the county of residence indicated in a Last Will and Testament.
Once you have determined domicile, and initiated probate in the correct court, that court is empowered to oversee the conveyance of all other property located within Minnesota, though not necessarily property located in other states. Conversely, if  the decedent was the resident of another state, a probate may still be required in Minnesota if land was owned within Minnesota. Determining venue in such an instance, however, is simple. The county where the land is located is the proper venue for the ancillary Minnesota probate proceeding.[iv]
Jurisdictional facts must be included in the initial pleadings filed with the proper court. If you would like assistance in determining the proper venue, assistance drafting pleadings, or if you have any other questions regarding the probate process, please give us a call to set up a free consultation, 651-291-1717.
Dudley and Smith has been handling probate matters for more than 60 years. We offer new clients a free 30 minute consultation with an  attorney, and are happy to meet at any of our metro offices, located in Saint Paul, Woodbury, Burnsville, White Bear Lake, Bloomington, Blaine, or Chanhassen.
This article does not constitute legal advice, nor does it constitute the initiation of an attorney/client relationship. Please consult an attorney licensed in your jurisdiction for assistance applicable to your specific facts and circumstances.
The above article was written by Michael S. Divine, an attorney with Dudley and Smith, P.A. Mr. Divine practices primarily in the areas of estate planning, probate, real estate, and litigation. He is based out of Dudley and Smith's Saint Paul office, but also has regular days at each of the suburban satellite offices. © 2015 Michael Divine, Dudley and Smith, P.A.
[i] Minn. Stat. § 524.3-201(a)(1).
[ii] In re Smith's Estate, 242 Minn. 85, 89, 64 N.W.2d 129, 131 (1954)
[iii] Id.
[iv] Minn. Stat. § 524.3-201(a)(2).