Minnesota Negligent Driver Attorneys
When do you need the professional services of our Minnesota Negligent Driver Attorneys? Negligent drivers are not only dangerous to other drivers on the road, but they can hurt nearby pedestrians as well. When a vehicle hits a pedestrian as a result of negligence, that person can be very seriously injured. Filing a personal injury claim can help get compensation for those injuries and help pay medical bills. Between medical bills, insurance companies, and physical and emotional suffering, a serious injury can be an enormous burden. We can help you navigate this difficult time. Contact a Minnesota Negligent Driver Attorney today for a free consultation.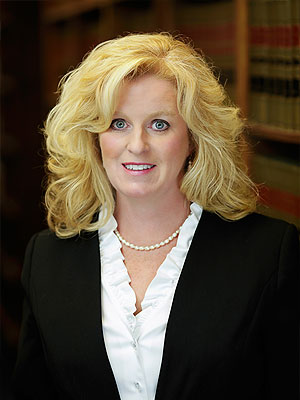 Katherine grew up in Minnesota and has lived there for most of her life. However, she did attend the University of North Dakota School of Law; where she was a dedicated student who graduated and passed the Minnesota Bar Examination to become a lawyer by the age of 24.
Since her graduation she has worked exclusively as a personal injury lawyer in the Minnesota area, gaining great experience from a huge number of cases, as well as a fantastic reputation among her fellow attorneys.
Katherine's undergraduate degree is in psychology and she finds that her background helps her to understand the psychological aspects that accident victims face.
Outside of the office she is a keen community worker, volunteering at St. John Neumann Catholic Church, working as a Certified U.S.A. Gymnastic Trampoline and Tumbling Judge, and a Ramsey County Conciliation Court Referee.
As a result, she is a strong advocate for people who have suffered injuries because of another person's negligence and is always keen to fight for justice on their behalf. She represents people who've suffered injuries or were the victim of wrongful death throughout Minnesota in the following areas:
Motor Vehicle Accidents
ATV and Snowmobile Accidents
Airplane Accidents
Train Accidents
Boating Accidents
Pedestrian Accidents
Claims Against Bars for Over-Serving
Wrongful Deaths
Injuries to Children
Nursing Home Accidents
Construction Accidents
Defective product Accidents
Work Place Accidents
Gun Accidents
Farm Accidents
Assaults
Slip, Trip and Fall Accidents
We invite you to schedule a free initial consultation to learn more about our personal injury practice. If you cannot come to us, we will come to you in your home or in the hospital.
Bar Admissions:
1993 Minnesota State Court
1995 Federal District Court – District of Minnesota
1998 Federal District Court – Western District of Wisconsin
2005 Rule 114 Qualified Neutral
Education:
1990 College of St. Benedict, B.A.
1993 University of North Dakota–School of Law, J.D.
Past and Present Professional Associations, Activities and Memberships:
Minnesota State Bar Association
Ramsey County Conciliation Court Referee
Ramsey County Ethics Committee
Minnesota Trial Lawyers Association
Minnesota Women Lawyers Association
American Arbitration Association Arbitrator
Ramsey County Bar Association
Volunteer – Mentor University of St. Thomas–School of Law
Phi Alpha Delta Legal Fraternity – Past President and Secretary
Law Women's Caucus
University of North Dakota Law Review
Legal Aid Association
Ramsey County Bench and Bar Benefit
Ramsey County Bar Association Golf Tournament
V.I.T.A – Volunteer Income Tax Assistance
Volunteer Attorney for "Law Line 11" on KARE 11 News
Past and Present Community Activities:
Volunteer Facilitator – Dakota County Community Corrections Restorative Justice Program
Volunteer at the Dakota County Crisis Nursery
Volunteer Child Care Assistance at Mary Shelter
Yearly Contributor to the Ramsey County Bar Foundation
Yearly Participant in "Santa Anonymous" Program
Contributor to Neighborhood House Charitable Organization
Volunteer at St. John Neumann Catholic Church
Girls Scout Council of St. Croix Valley – Leader
Volunteer Chaperone at County Garden Nursery School
Frequent donator to the Lupus Foundation and Disabled American Veterans
U.S.A. Gymnastics Certified Trampoline and Tumbling Judge
Notable Cases:
Nesbit v. Arellano, 2015 WL 1401647 (Minn. App. 2015)
Cayo v. Precision, Inc., et al., No. WC13-5586 (January 3, 2014)
Tourville v. HealthEast Corporate Services, 655 N.W.2d 802 (Minn. 2003)
Lou v. Chang, 2001 WL 1223167 (Minn. App. 2001)
Lee v. Lake Area Bank, 2000 WL 1376440 (Minn. App. 2000)
Spinks v. Ecowater Sys., 2005 WL 437511 (Minn. Work. Comp. Ct. App. 2005)
Drevecky, v. Wolkerstorfer Co. and State Fund Mutual Ins. Co., 2003 WL 22523606 (Minn. Work. Comp. Ct. App. 2003)
Email Address: kabh@dudleyandsmith.com