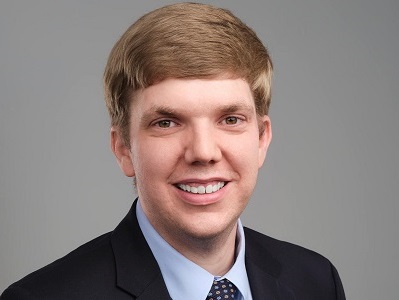 Steve practices exclusively in family law. He assists clients with settlement of all issues involved in family law including child custody, child support, parenting time, division of assets, and spousal maintenance. Steve understands the heavy emotional and mental toll that a divorce can have on everyone, especially children, and strives to make the process as smooth and cost-efficient as possible.
Jonathan R. Engel is an experienced litigation attorney with a practice area focused on family law and criminal defense.
Jonathan received his J.D. from the University of St. Thomas in Minneapolis, Minnesota. Upon graduation from law school, Jonathan clerked for a district court judge in Minnesota where he did legal research and helped write decisions. Jonathan gained insight on the decision-making process of judges through this experience. After clerking, Jonathan was a staff attorney for a nationally recognized non-profit organization where he litigated many cases through trial.
Jonathan is an active member of the American Bar Association's Section of Litigation. Jonathan has several articles published for the Section which has a readership of over 30,000 and served a two-year term in a leadership role as an editor for its news publication.
In his free time, Jonathan enjoys spending time with his family, reading and playing pickup basketball.
Representative Matters
Family:
Divorces with real estate, children, and claims of spousal maintenance (alimony).
Paternity and child support matters.
Complex custody cases where a guardian ad litem may be required because of a parent's chemical health, mental health or allegations of abuse.
Third party custody and visitation.
Order for protection and harassment restraining order matters.
Criminal:
Driving while impaired and refusal to submit to a chemical test offenses.
Other non-felony criminal offenses.
Make motions to suppress evidence based upon constitutional rights of clients.
Juvenile court matters.
Bar Admissions
Professional Associations:
American Bar Association – Section of Litigation
Minnesota State Bar Association
Ramsey County Bar Association
Washington County Bar Association
Education 
University of St. Thomas – School of Law, Minneapolis, Minnesota.
Winona State University, Winona, Minnesota.
Publications
Five Tips Working with Persons with Limited English Proficiency, American Bar Association,
Consumer Litigation Practice Points, April 12, 2019 (online).
Video Testimony Replay Excluded from Closing Argument, American Bar Association,
Litigation News, Volume 43, Number 1, Summer 2019 (print).
Judge's Ex Parte Meeting with Jurors Sparks Retrial, American Bar Association, Litigation
News, August 22, 2019 (online).
Court Enforces Arbitration Clause in Email, American Bar Association, Litigation News, March
3, 2020 (online).
Office Phone: (651) 291-1717
Direct Phone: (651) 424-4705
Email Address: jengel@dudleyandsmith.com