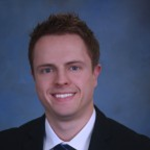 For many years, notice pleading was the preferred standard in both Minnesota and federal courts, and until 2007, a Minnesota lawyer drafting a civil complaint simply wrote "a short and plain statement of the claim showing that the pleader is entitled to relief." But in 2007, in Bell Atlantic Corp. v. Twombly, the U.S. Supreme Court announced a new pleading standard for civil actions in federal court – the plausibility standard. Bell Atlantic Corp. v. Twombly, 550 U.S. 554 (2007). The plausibility standard raised the pleading standard byrequiring the plaintiff to allege "enough facts to state a claim that is plausible on its face." Two years later in Ashcroft v. Iqbal, the U.S. Supreme Court further clarified the plausibility standard, applying it to virtually all civil actions filed in or removed to federal court. Ashcroft v. Iqbal, 556 U.S. 662 (2009).
The language of the pleading standard under Rule 8 of the Minnesota Rules of Civil Procedure is identical to the pleading standard of Rule 8 of the Federal Rules of Civil Procedure. Although it is not necessary, state courts often follow federal decisions in matters of practice and procedure, especially when the federal and state rules share substantially identical language, leaving many to wonder if the plausibility standard would eventually be instilled in Minnesota. After citing toTwombly in a "see also" in Herbert v. City of Fifty Lakes in 2008 and directly in Bahr v. Capella University in 2010, many commentators suggested that the Minnesota Supreme Court had impliedly adopted the Twombly/Iqbal plausibility standard. Hebert v. City of Fifty Lakes, 744 N.W.2d 226 (Minn. 2008); Bahr v. Capella University, 788 N.W.2d 76 (Minn. 2010).
On August 6, 2014, in Walsh v. U.S. Bank, the Minnesota Supreme Court addressed the question of whether the Twombly/Iqbal federal pleading standards apply to lawsuits filed in Minnesota state courts. Walsh v. U.S. Bank, N.A., 851 N.W.2d 598 (Minn. 2014). To the surprise of many, the Minnesota Supreme Court rejected the plausibility standard of Twombly/Iqbal and made clear that a claim in Minnesota state court is sufficient if "it is possible on any evidence which might be produced, consistent with the pleader's theory to grant the relief demanded." The court reaffirmed that Minnesota is a "notice-pleading state."
By reinforcing Minnesota's more permissive notice-pleading standard, the decision provides forum-shopping benefits for plaintiffs to file claims in Minnesota state court rather than in federal courts or other jurisdictions that follow the more restrictive plausibility standard of Twombly/Iqbal, especially in regard to speculative claims relying on future discovery. However, in cases where removal is possible, this decision also places an added incentive on timely removal of actions to federal court by defendants under 28 U.S.C. § 1446(b). In cases such as these, it would likely be advisable to draft a state court complaint that could pass the Twombley/Iqbal standard in case of removal due to the heightened Rule 12 motion to dismiss standard in federal court.
This blog post was drafted by Christopher W. Boline, a commercial and business litigator at Dudley and Smith, P.A. If you have questions about starting a civil lawsuit in Minnesota, please contact Mr. Boline at 651-291-1717 or by email at cboline@dudleyandsmith.com. Dudley and Smith, P.A. is a full service law firm with offices in St. Paul, Bloomington, Burnsville, Chanhassen, and Woodbury.
The law is continually evolving and Dudley and Smith, P.A.'s blog posts should not be relied upon as legal advice, nor construed as a form of attorney-client relationship. Postings are for informational purposes and are not solicitations, legal advice, or tax advice. A viewer of Dudley and Smith, P.A.'s blog should not rely upon any information in the blog without seeking legal counsel.