Nobody likes thinking about death. That being said, it is important to think about what will happen to your estate after your passing. There are many misconceptions about estate planning such as that it is only for the wealthy; that it is an arduous process that is impossible to understand; or that it is only necessary when a person is on their deathbed. All such beliefs are false.
Estate planning is an important and accessible tool for all individuals to ensure that their assets are disposed in the manner that they desire after their death or in the case of an incapacitating injury or illness. In other words, estate planning is a form of insurance. If you fail to create an estate plan during your life, then you essentially forfeit any control over what happens to your assets after your death. Instead, certain Minnesota statutes, known as intestacy succession statutes, will determine what happens to your estate.
Overall, estate planning is an important process that should not be feared. This blog post overviews some of the many estate planning tools that are firm offers.
The Basic Will
In general, a will is a legal document that leaves instructions as to how your assets and property should be disposed of after your passing. Wills must be written and executed in conformity with the laws of the state in which it is created. A will allows you to name beneficiaries, the individuals who will receive your assets and property, and an executor, the individual who will hand the disposition of all your assets after your death. Wills can also be revoked at any time before one's passing. However, it is important to note that even if one has a will, they will still have to go through probate.
Trust
A trust is an agreement where an individual, known in legal terminology as the "settlor", appoints a trustee to manage their assets after the settlor's death for the benefit of named beneficiaries. A trust that is created within a will is known as a testamentary trust. Trusts are popular because they offer a greater flexibility than the basic will.
Health Care Directive
A health care directive is a legal document that lays out how you should be cared for during a medical emergency or incapacitation. A health care directive allows you to lay out the circumstances for when you would or would not want medical treatment. The health care directive also allows you to appoint an agent in writing to make your medical decisions for you.
Durable Power of Attorney
A power of attorney is a legal device that allows an agent appointed by you to handle a wide array of legal, financial, or medical matters on your behalf. An ordinary power of attorney expires while you become mentally incompetent. A durable power of attorney remains in effect even if you become incapacitated.
Transfer on Death Deed (TODD)
A transfer on death deed (referred to as a TODD) is a Minnesota estate planning tool that transfers real estate upon death. A TODD is analogous to a life insurance policy, in that upon one's death, the TODD will automatically transfer ownership in a piece of real estate to a named beneficiary. A TODD is important because unlike a will, a TODD does not have to go through probate.
More Advanced Estate Planning Tools
The above tools just scratch the surface of the wide array of estate planning tools that are available. One situation might require more advanced or tailored estate planning such as an irrevocable living trust, a special needs trust, or cabin planning. Luckily, our firm's experienced estate planning attorneys, including Joseph J. Dudley Jr. and Steven C. Opheim, would be happy to assist you in such endeavors.
Custom Planning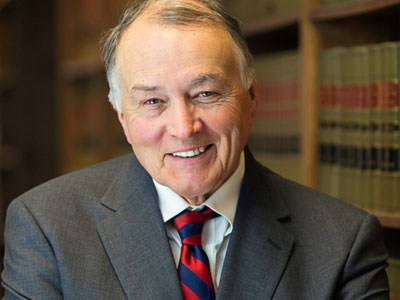 Overall, each individual is different. Regardless of your age, financial status, education, etc., anyone can benefit with estate planning. Dudley and Smith, P.A. will develop a custom plan to meet your specific needs to ensure that your estate is taken care of after your death. if you have questions about estate planning, please contact Mr. Opheim or Mr. Dudley at 651-291-1717. Dudley and Smith, P.A. is a full service law firm with offices in Blaine, Bloomington, Burnsville, Woodbury, Eagan, Eden Prairie, Roseville, Mendota Heights and White Bear Lake.
The law is continually evolving and Dudley and Smith, P.A.'s blog posts should not be relied upon as legal advice, nor construed as a form of attorney-client relationship. Postings are for informational purposes and are not solicitations, legal advice, or tax advice. A viewer of Dudley and Smith, P.A.'s blog should not rely upon any information in the blog without seeking legal counsel.