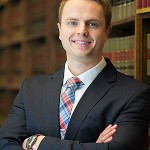 Congress recently passed a law that will provide further security to companies seeking to protect their trade secrets. The newly signed Defend Trade Secrets Act adds a civil cause of action to the criminal liability currently existing through the Economic Espionage Act of 1996. Though most states already have a form of trade secret protection based off the Uniform Trade Secrets Act, the federal Defend Trade Secrets Act may act in conjunction with, rather than supplanting state statutory and common law trade secret protections.
Who does the law protect?
The Defend Trade Secrets Act, as the name implies, protects owners of trade secrets. Generally, trade secrets include confidential business information. The trade secret must derive value from its private or confidential nature. Trade secrets may include engineering plans or prototypes in manufacturing. They can be tangible or intangible. The definition of trade secrets found in the act is very broad and may protect a wide spectrum of confidential trade information. See 18 U.S.C. § 1839(3).
Who does the law apply protections against?
The Defend Trade Secrets Act applies to a person or an organization who takes, copies, downloads, sends, or by other defined means, steals (aka "misappropriates") a trade secret from another. 18 U.S.C. § 1832(a). The stolen trade secret must be related to a product or service used in interstate or foreign commerce, thereby conferring federal jurisdiction. One who obtains information or data through reverse engineering is not in violation of the Defend Trade Secrets Act.
What are the penalties for violating the Defend Trade Secrets Act?
A trade secret thief may be penalized by fine, imprisonment for less than 10 years, or both. 18 U.S.C. § 1832(a). If a business commits the theft, it may be fined up a statutory dollar amount or 3 times the value of the stolen trade secret, whichever is greater. Id.
The Act also provides plaintiffs the ability to seek an ex parte seizure order of the stolen trade secret. Ex parte means without notice, so that the defendant will not be informed of the claim made against them for stealing the trade secret. This provision affords a quick draw remedy to avoid the public disclosure of valuable information. In an attempt to balance the invasive nature of an ex parte seizure order and the potential due process concerns, the standard to obtain an ex parte seizure order is higher than more traditional and less drastic remedies such as a preliminary injunction.
Exceptions and Employee Protections
As with most laws, there are exceptions to liability under the Defend Trade Secrets Act. A party may not be liable for disclosing a trade secret to a government entity for the purpose of reporting or investigating a suspected violation of the law. 18 U.S.C. § 1833(b). A litigant will not be liable for a violation of the Act if it discloses a trade secret in a court filing so long as it is filed under seal. The Act also immunizes whistleblower employees in qui tam actions (False Claims Act) who disclose trade secrets as part of the claim against their employer for retaliation against the employee.
In order for employers to retain the right to seek exemplary (double) damages and attorney's fees against an employee who violates the Act, the employer must provide notice of the whistleblower immunity to employees in employment agreements. The notice must explain to the employee that he or she may have immunity under the Act if they report trade secret information or data to the government or their attorney as part of an investigation or reporting of suspected legal violations by the employer. Employers may also include a reference in their employee agreement to a whistleblower policy that contains the immunity notifications provided for in 18 U.S.C. § 1833. Employers who fail to include this notice to their employees will not lose all rights under the federal trade secret law, but they may not be able to seek the statutory exemplary damages and attorney's fees.
For employers hiring new employees or contractors, they are advised to include the notice requirements in all agreements going forward. In regard to existing employees, employers may propose amendments to the existing agreements. For the sake of uniformity, creating a company policy with the immunity notice may suffice so long as each employee or contractor is provided a copy of the policy, the agreement with the employee or contractor references the policy, and there is acknowledgement of receipt by the employee or contractor.
Closing thoughts
Many are lauding the Defend Trade Secrets Act because it provides statutory federal court jurisdiction over trade secret disputes. Some attorneys and their clients prefer to venue high-stakes commercial and trade secret litigation in federal court over state courts for a variety of reasons. Opponents of the Act, including a large audience in academia, criticize the Act as further stacking the deck in favor of big business. Regardless of one's opinion of the Act, its dual use as a sword and a shield will expand the pre-suit analysis that commercial and intellectual property litigators must undertake.
This post was created by Christopher Boline, a commercial and employment law attorney at Dudley and Smith, P.A. Mr. Boline has worked with employers and employees in a wage and hour matters. If you have questions about trade secret protections or commercial litigation, please contact Mr. Boline at 651-291-1717 or by email at cboline@dudleyandsmith.com. Dudley and Smith, P.A. is a full service law firm with offices in St. Paul, Bloomington, Burnsville, Chanhassen, White Bear Lake, and Woodbury.
The law is continually evolving and Dudley and Smith, P.A.'s blog posts should not be relied upon as legal advice, nor construed as a form of attorney-client relationship. Postings are for informational purposes and are not solicitations, legal advice, or tax advice. A viewer of Dudley and Smith, P.A.'s blog should not rely upon any information in the blog without seeking legal counsel.
June 23, 2016