Burnsville Chapter 11 Bankruptcy Attorneys
Need a Burnsville Chapter 11 Bankruptcy Attorney? Chapter 11 bankruptcy is frequently referred to as a "reorganization" bankruptcy and is available to individuals and businesses to reorganize their business or finances to repay their creditors. It is a more involved and expensive form of bankruptcy, with greater court supervision, in which creditors may take a more active role in the case.
In a Chapter 11 bankruptcy, a plan of repayment or plan of reorganization is filed with the bankruptcy court and proposed to the creditors and the bankruptcy court for approval. There are a number of factors that are considered to approve a Chapter 11 plan, including whether the plan is in the best interests of the creditors and whether the plan is feasible.
As in other forms of bankruptcy, a Chapter 11 bankruptcy involves the automatic stay and stops collection actions of the creditors, such as repossession and foreclosures, evictions, and other lawsuits. Chapter 11 bankruptcy allows an individual or business to repay the creditors over an extended period of time or to propose the infusion of new capital to pay creditors in full or in part in satisfaction of their claims. After the bankruptcy filing, the owners and management of a business may continue to own and manage the business through the Chapter 11 bankruptcy.
To learn more about our Burnsville Chapter 11 bankruptcy and how we would work for you, please contact the law firm of Dudley and Smith, P.A.
Bankruptcy Lawyers in Burnsville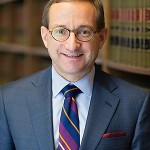 Steven C. Opheim is one of the most experienced bankruptcy lawyers in the Twin Cities with over 27 years of helping clients across Minnesota and Wisconsin with consumer and business bankruptcy as well as commercial litigation.  You can trust the diligence and professionalism brought forth by Steven C. Opheim. His highest priority is to serve his clients' interests. To learn more about the process of filing for bankruptcy, contact Dudley and Smith, P.A. today at 651-291-1717.