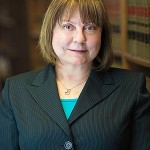 2015 saw some critical changes to the family law statutes in Minnesota. Some of these changes affect custody, parenting time and support should be carefully reviewed if your case involves minor children or if you have an order for spousal maintenance.
CUSTODY AND PARENTING TIME
Best interest factors: The best interest factors have been revised to lessen the number of factors considered from 17 to 12. Some of the major changes to the factors are those involving the wishes of the children and how specifically any domestic abuse has affected the children. It takes some of the "child-rearing" analysis out and instead focuses on how best each parent can rear children in the proposed custodial arrangement. The legislation included language that joint physical custody does not necessary mean an equal division of time. (Minn. Stat. 518.17, subd. 1 (a)- (c))
Denial of parenting time: Parents who deny time can now be subject to civil penalties as well as owing the other parent compensatory time. (Minn. Stat. 518.175, subd. 6)
Parental rights to information: Parents often run into problems when trying to receive information from medical, daycare and school providers. The solution to this was to put the notice to providers into the court order instead of having it as part of Appendix A, which was sometimes viewed as separate from the actual order. (Minn. Stat. 518.17, subds. 3 and 3a)
Presumption of time for non-custodial parent: The new statute clarifies that a parent is to have "at least" 25% of the time, rather than "a minimum" of 25% of the time. (Minn. Stat. 518.175, subd. 1(g))
Tax deduction of a dependent child: There was never any direction to the Court for determining how to allocate the tax exemption for minor children, nor was there any penalty if a parent refused to sign the IRS document to allow the other parent to claim a child or claimed a child against a Court order. The new law sets standards for the Court to review in determining whether to allow a parent to claim a child as an exemption (when there is no agreement of the parents). It also creates penalties for a parent claiming a child when they are not allowed to do so, by Court order or applicable law, or for parents who refuse to sign the IRS document. (Minn. Stat. 518A.38, subd. 7)
Parenting time adjustment of child support: Currently, there are three calculations for child support based on parenting time that is less than 10%, from 10-45%, and above 45.1%. Most people believe there should be more categories or not such a dramatic drop in the support obligation between a parent with 45% and one with 45.1% parenting time. There was a work group created to specifically address additional formulas when looking at percentages that each parent has the minor children in their care. Their report is due back to the Legislature by January 15, 2016
Effective date for modification of child support or spousal maintenance: In limited cases, the parties can now agree on a retroactive date (before a motion is filed) to modify support. (Minn. Stat. 518A.39, subds. 2(e) and 2(l)
Court's jurisdiction to modify spousal maintenance: In many cases, the parties agree that the Court is not allowed to modify the spousal maintenance obligation that is in their decree (Karon Waiver). Now,

if both parties agree

, the Court will be allowed to modify spousal maintenance, and even award it, even if there was none awarded in the original decree. (Minn. Stat. 518.552, Subd. 5)
Certificate of Dissolution: These will be mandatory starting August 1, 2015, although the Court may prepare them, or may ask that a party prepare it. (Minn. Stat. 518.148)
Uniform Deployed Parents Custody and Visitation Act: Sets standards and law regarding custody and parenting time for parents who are U. S. Service Members on deployment. (Minn. Stat. Chapter 518E)
All of these changes are important in evaluating your case and the factors affecting your custody rights and financial circumstances. The family law attorneys at Dudley and Smith, P.A., are informed and ready to help answer your questions.
You can schedule a consultation by calling 651.291.1717 and speaking with Gloria E. Bogen or Allison J. Rapp Fredrickson  To make it convenient for you to meet with us, we have offices in St. Paul, Blaine, Woodbury, White Bear Lake, Bloomington, Burnsville, and Chanhassen.